About Us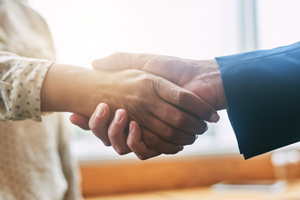 Opened by Dr. Pollack in 1998, Pollack Clinic of Chiropractic has been providing specific, effective chiropractic care to the Deerfield and surrounding communities for over 20 years. As a primary practice, we are proud to help others discover a natural alternative to taking medication and suppressing symptoms.
With 41 years of knowledge and experience under his belt, Dr. Pollack is committed to identifying the cause of your discomfort and developing an individualized course of treatment that is right for you.
The Pollack Clinic of Chiropractic Difference
Pollack Clinic of Chiropractic believes no case is too severe or too difficult to be undertaken. From migraines to fibromyalgia in adults and ear infections to Attention Deficit Hyperactivity Disorder (ADHD) in children, Dr. Pollack will do everything he can to get to the bottom of the problem at hand and help you live your best life.
While most practices shy away from complex cases, such as treating those with Multiple Sclerosis, Dr. Pollack does not. Multiple Sclerosis cannot be cured, but even IT can be managed to promote comfort and happiness, naturally.
Whether it be through chiropractic care, metabolic therapy, or referral to the appropriate physician, Dr. Pollack is dedicated to making a difference in your life.
A Solution for Everyone
Are you exhausted by constant pain? Unsure that a solution to your agony exists? Dr. Pollack and the Pollack Clinic of Chiropractic team are here for you. Our practice sees patients of all ages and conditions, regardless of severity of the case. Assisting young infants and elderly adults alike, we have something to offer everybody. A diplomate, fellow, and instructor in the Gonstead technique, Dr. Pollack is the only doctor within close proximity that specializes in such definite, customized care.
There Is A Way
Pollack Clinic of Chiropractic has a profound history of helping and even healing those that are seemingly unqualified for treatment. We have successfully prevented a young child with a degenerated eardrum due persistent ear infection from enduring surgery, as well as allowed a man with Multiple Sclerosis to travel without his wheelchair for the last years of his life. If there is a will, there is a way.
Contact our office to learn what we can do for YOU.
---
About Pollack Clinic of Chiropractic | (847) 215-2225