Deerfield Chiropractor : Pollack Clinic of Chiropractic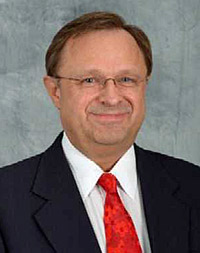 Chiropractic offers natural relief of chronic pain, headaches, disc disorders, personal injury cases and so much more. Dr. William Pollack is a Fellow of The Gonstead Clinical Studies Society and a Fellow in Clinical Applied Spinal Biomechanical Engineering. He has been a renowned Gonstead instructor for more than four decades, and is a founding member of the National Gonstead Research Foundation. He offers a world class level of expertise and care to his patients that is unique to our region.
In addition to traditional chiropractic adjusting techniques, Dr. Pollack offers food sensitivity testing and diet recommendations that have allowed many patients suffering from conditions such as fibromyalgia, ADHD and migraines see remarkable improvements in their health. Dr. Pollack serves patients of all ages: newborns, infants, teenagers, adults and seniors. Health-conscious Deerfield families choose Pollack Clinic of Chiropractic!
Please explore our information-rich chiropractic site so you fully understand what chiropractic is, what chiropractors do, what chiropractic techniques and evaluations we offer, and what you can expect in our office.
Dr. Pollack's Chiropractic Experience Benefits Patients for Immediate Relief and Ongoing Health
For forty years Dr. Pollack has been treating the human body without needles drugs or surgery. While achieving stellar results with typical chiropractic conditions as back pain, leg pain (sciatica), and neck pain Dr. Pollack's passion is helping his patients and their family's regain their health by restoring more normal function to their nervous systems, getting them off drugs and teaching them how to care for themselves. Learn more about Dr. Pollack here. When you're ready, call Pollack Clinic of Chiropractic to find a chiropractor who helps Deerfield residents whether they want relief or wellness. Find out for yourself why so many of your neighbors already have.
Chiropractor Deerfield, Buffalo Grove IL | Pollack Clinic of Chiropractic